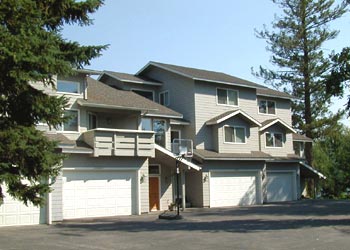 Existing trees remained standing after construction of the landscaped car court, which leads to each unit's private entry and garage. Upper porches shed rain and snow from each entry. Stairs lead from a spacious foyer to the upper levels, then up to decks that overlook the village commons.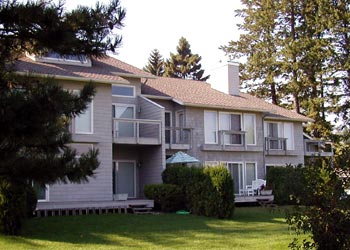 Large windows bring light and lake views into each townhouse, while the private decks, dining terraces, and plant balconies share the village's common space.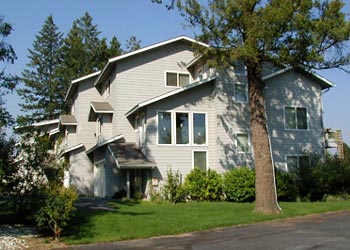 Southern windows open this three-story end unit to the warmth of the sun, and create a distinctive image for the owners.
We designed each townhouse to be more like a separate house than a typical condominium unit. Natural light and warmth fill the two-story entry of this southern three-story unit.