PREVIOUS
NEXT
STEWART RESIDENCE A two-story entrance leads to all levels of this carefully-planned Northern Idaho residence. Upstairs, the home's professional owners enjoy complete living quarters. Downstairs, visiting friends occupy guest quarters.
SMALL HOUSES

LARGER HOUSES

MULTI FAMILY

NON RESIDENTIAL

ALLEY FRIENDS ARCHITECTS

ARCHIVE

IN PROGRESS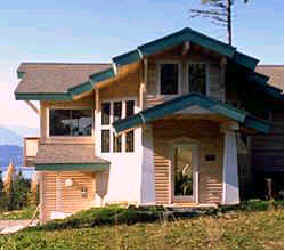 The 2200 sq ft, three-bedroom residence seems to grow from the contours and scenery of its site. Multi-level porches provide plenty of settings to enjoy the outdoors. As well as drawing the outdoors inward, the mid-level stairway connects lower-level garage and bedrooms with upper-level living space.