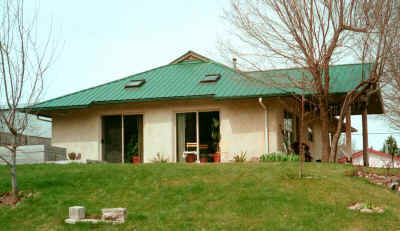 The three-bedroom, 970 sq ft house is designed with the site in mind. A path built from recycled concrete sidewalks approaches the house from the street. The covered entry porch is paved with site-made earth/cement bricks.




"The SPREAD home is a clear demonstration of the power of collaboration. This straw-bale home will be a safe, decent and affordable home for a low income family for many years to come."
Julie Dhatt Honekamp - SNAP Housing Developer
Some interior elements were recycled from recently deconstructed houses. A stained concrete in-floor heating system warms the house, while glass doors provide passive solar heating and a garden view.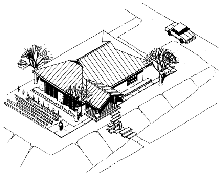 Eighteen-inch wide, two-string straw bales fill the in-wall post and beam frame of this sturdy home.