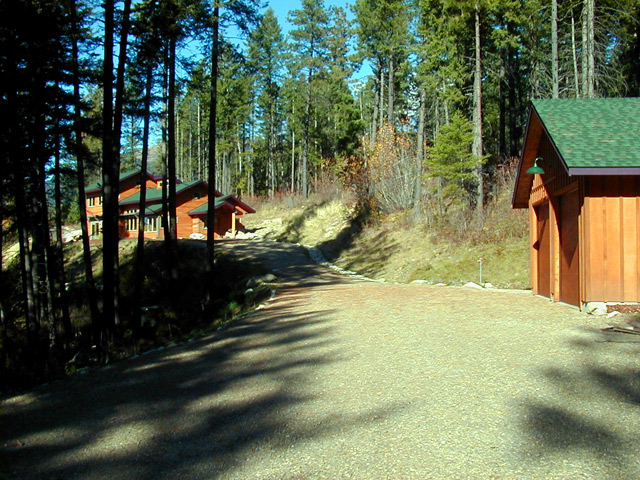 The site design concept tucks the garage and house into the hillside to the north and west, while separating the house entry from the garage, thus removing the car from the compact exterior house environment. Construction is of Rastra ICF forms walls on north and wast, and stud construction on north and east. The roof opens up to the southern view and sun, and slopes down to the ground to the north.
The upper level extends a large deck to the natural rock landscaping, expanding the living environment into the exterior. High windows view the interior spaces, while blocking the western sun. The house grows out of the benched site, when viewed from the lower site. Roof dormers windows bring light into the depths of the great room, while providing passive cooling on hot summer days.
Locally obtained stone countertops and backsplash create a kitchen environment that mimics cooking on the rocks in the mountains. Broken glass embedded in cement stucco, provide rustic and expressive detailing.
Sandpoint stone artisan Tim Thomas uses this native stone detailing within the curved great room separation wall, master bedroom platform tub, and fire surround room divider. The fire surrounds create a private mediation alcove, with computer work desk, and shelving for books and sound equipment. Local stone is used as accent and mantle-hearth, for this marble enclosed wood stove element.