SMALL HOUSES

LARGER HOUSES

MULTI FAMILY

NON RESIDENTIAL

ALLEY FRIENDS ARCHITECTS

ARCHIVE

IN PROGRESS


Click below for more information


Click photos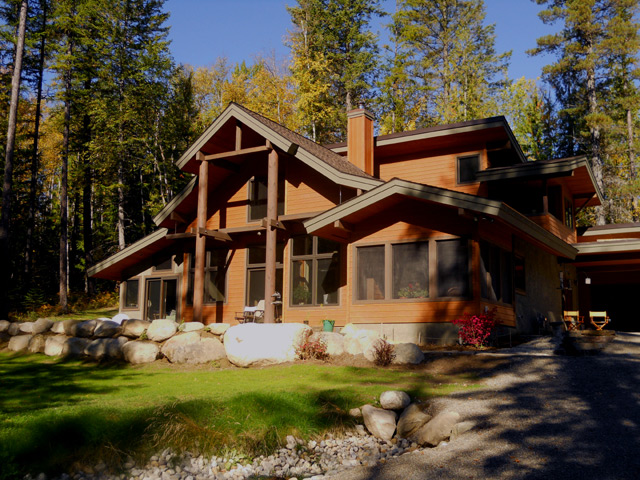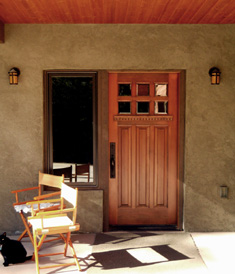 The recycled Faswall ICF walls of this house are finished with durable stucco blending the exterior image with the wood stain cement siding of the wood stud walls on the south and upper east-west walls.

Log posts and timber beams support the tall southern porch and main entry porch roof.

The recessed garage and its attic storage is connected to the house by this side entry porch and a large workout room behind.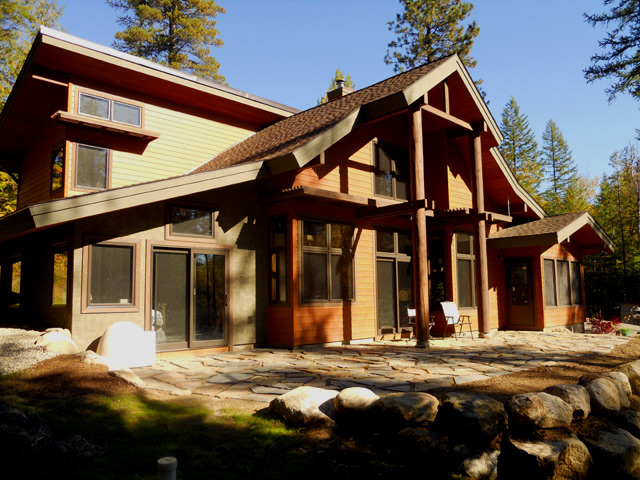 Interior spaces are filled with the warmth and light of the southern windows. The house shape combines the tall massing of the great room centered between lower bedroom and kitchen spaces with the second story light filled bedrooms to the north. A curved second story loft overlooks the great room and thru its high southern windows to the outside world. The east bedroom has its own porch with great views to the southeast.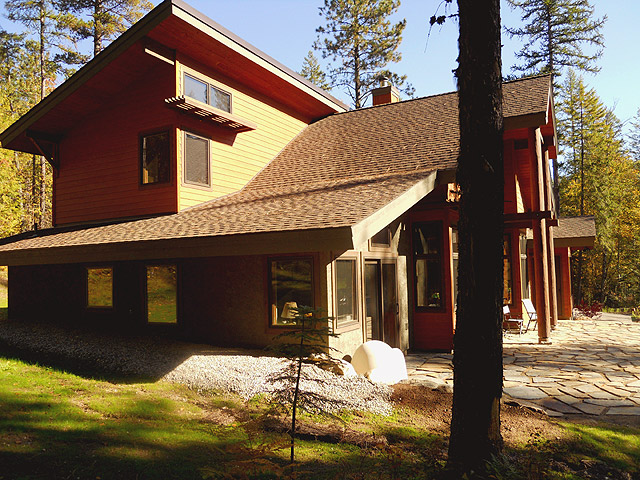 The house's large roof overhangs and wooden window trellises, shade the windows from the summer sun, while protecting the walls from the harsh and wet North Idaho winters. The second floor and southern porch and the southeast screen porch provide a protected place to enjoy a summer shower and the site's natural environment.