SMALL HOUSES

LARGER HOUSES

MULTI FAMILY

NON RESIDENTIAL

ALLEY FRIENDS ARCHITECTS

ARCHIVE

IN PROGRESS


Click below for more information


Click photos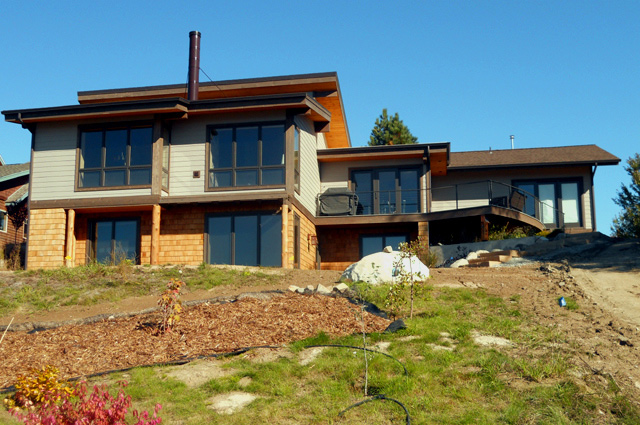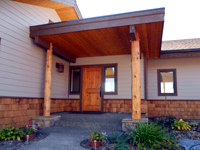 The recycled Faswall ICF wall of this house is finished with durable cedar shingles, cement fiber siding, metal clad wood window, wood soffits, and accented with log post entry and corner supports. This low energy house roof structure combines a R50 SIP panels and foam insulated roof truss and rafters.

The simple north side street entry opens to a lake view foyer that connects the great room with the master bedroom suite. The main level southern deck connects the foyer and master suite to the outdoor and views of the lake.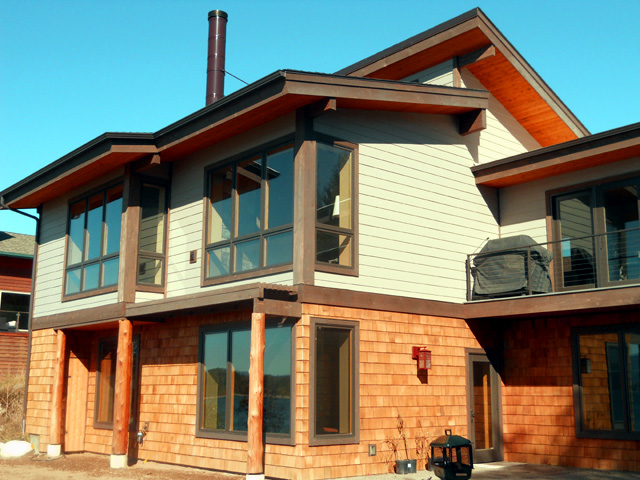 The lower level entry connects the main and lower level of the house to the sloped site and beach below. Multi media room and guest and bunk bedroom on the lower level provides room for the extended family summer events.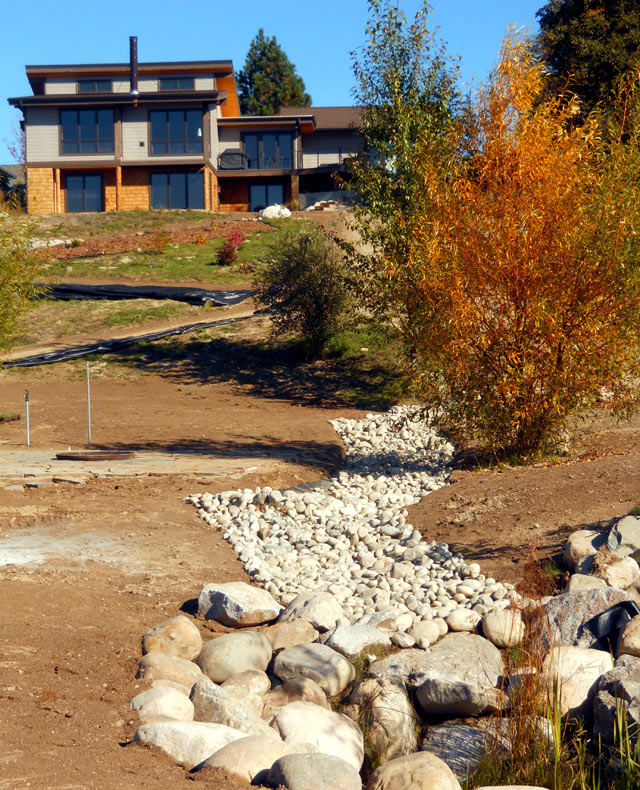 Traversing gravel paths and stone steps connects the house with the beach and boat dock and summer relationation areas. The site's ground and rain water is collected and deposited in a stone storm-water collection system that accents the owners continuing landscaping project.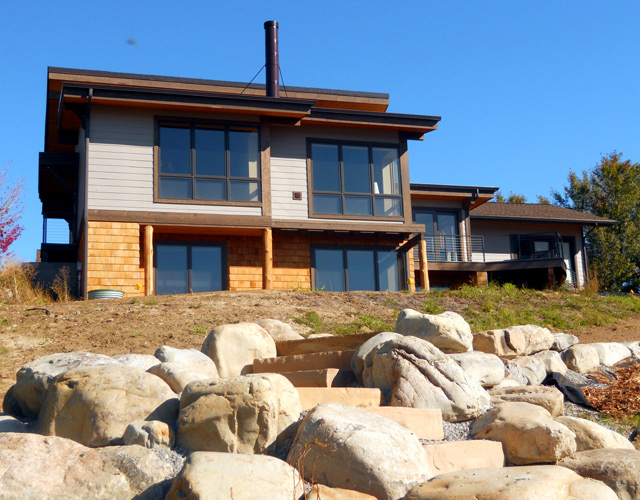 The stepped 2800 sf 3 bath - 3 bath floor plan on 2 levels creates privacy for outdoor decks and porches from the neighbors.