PREVIOUS


NEXT
MEYER RESIDENCE We designed this simple Northern Idaho home for two retired college educators. The three-level, 2400 sq ft house accommodates numerous visits from extended family, with a 500 sq ft guesthouse over the garage.
SMALL HOUSES

LARGER HOUSES

MULTI FAMILY

NON RESIDENTIAL

ALLEY FRIENDS ARCHITECTS

ARCHIVE

IN PROGRESS


This home is oriented toward lake views and southern sun. Southern decks and windows fill the environment with sunlight. High dormer windows provide passive solar heat and cool the interior.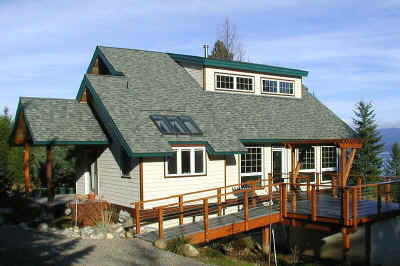 The entry leads south to a deck and gardens, and east to a great room that overlooks the lake. A loft home office overlooks the scenery and space below. The master suite is on the main level, and three bedrooms and a living room are on the lower level. Hydrant baseboards heat the main level, while a radiant floor heats the lower level.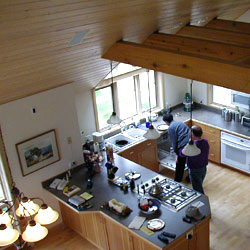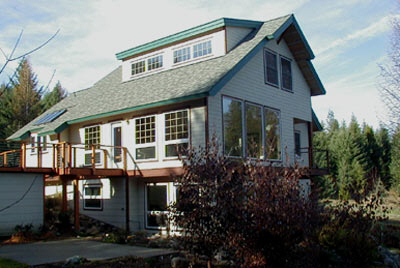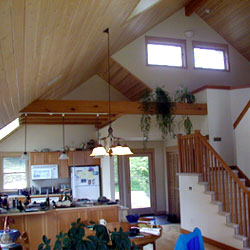 Durable, natural, and healthy materials finish the interior.