PREVIOUS


NEXT
HIGHLAND VILLAGE This 7-building, 24-unit condominium development was designed for phases over three years. It stands on the main slopes of Schweitzer Mountain Resort in Sandpoint, Idaho. Austrian mountain architecture inspired the low-slope roof massing.
SMALL HOUSES

LARGER HOUSES

MULTI FAMILY

NON RESIDENTIAL

ALLEY FRIENDS ARCHITECTS

ARCHIVE

IN PROGRESS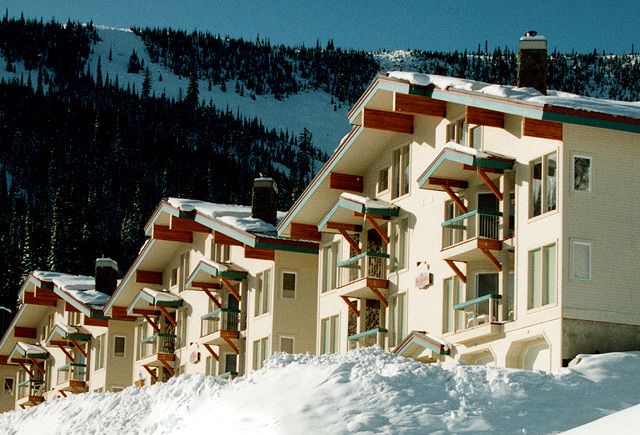 Each structure contains two three-bedroom units and two four-bedroom units. Garage parking and main entry are on the lower levels, and ski access is to the rear of each building. The site provides great ski slope and mountain views.