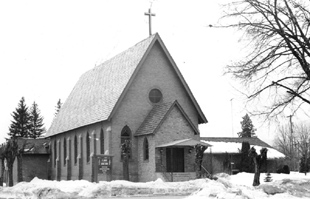 The original 1907 Gothic form brick bearing wall chapel had minor porch additions prior to the 1960 expansion to the south and the two level annex addition to the west, that doubled its footprint.
The original building's 19/12 roof and walls were in great structural condition, while the brick veneered wood frame additions required extensive structural renovations from the foundation to a new roof structures.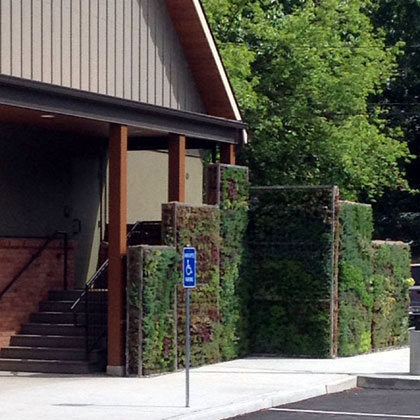 The new site and building elements were arranged to save the existing trees and enhance the original architecture. The lobby entrance was placed between the original chapel and the 1960 annex addition. The entrance from Oak St and the new west parking lot is thru the treed courtyard along the new water landscape gardens by Karen Oleson of
Siteline Design
to a glass low roof lobby....
Read More
"It was the whole package that attracted us to the property. This street has such great trees and I wanted to preserve that park-like feel, that's where the name Heartwood came from."

Susie Kubiak, owner
The original chapel interior shape and window detailing were retained while adding wall insulation sealing system, acoustics, lighting and cork flooring. The original chapel's altar arch was repaired and the altar area expanded into a Hall for a small performance stage. Interior designer Marti Kellogg ASID worked closely with the architect and the owner on all interior elements and exterior colors. The new multi use Hall lighting and stage system are 100% led and programmable for flexible and changing interiors and performances.
Idaho Smart Growth has selected the Heartwood Center for their 2014 Small Community Grow Smart Award.

When Mark and Susie Kubiak decided to purchase the historic 1908 St Joseph Catholic Church in Sandpoint, Idaho, they were faced with the difficult task of deciding how to adapt the very distinct layout and space of a church into another use……. Their goal was "to save the building from demolition, to save the trees, and save the feeling and history of this community building for the future residents of Sandpoint.".... Read More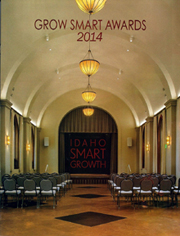 "The resulting remodel of the facility provides a stunning example which leaves both visitors and passerby breathless and in awe of the transformation of both the natural space and the physical structure."
Jeremy Grimm, planning and community development director for the City of Sandpoint