PREVIOUS
NEXT
LEENHOUTS RESIDENCE This lakeshore residence stands on a 100 ft lot in the Ponder Point development, east of Sandpoint, Idaho. Round cedar columns frame a covered terrace between the living and dining areas. Angled rooms broaden views of the lake. Construction includes Rastra recycled foam walls, and stucco and cement/fiber siding.
SMALL HOUSES

LARGER HOUSES

RENOVATIONS & ADDITIONS

MULTI FAMILY

NON RESIDENTIAL

ALLEY FRIENDS ARCHITECTS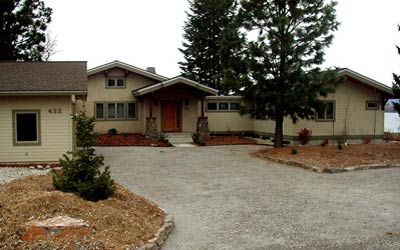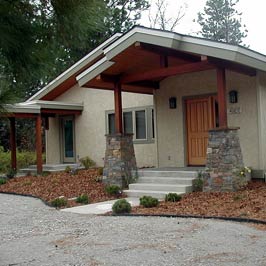 We designed the house for three phases, to be built over a few years. Phase 1 is a completed 2000 sq ft home, with a bamboo-floor great room on the main level, and two bedrooms tucked into the hillside below. Phase 2 places a detached garage in front of the house. The garage connects to the house by a breezeway and shields living space from the street. Phase 3 adds a master bedroom suite to the west side, with a sixteen-foot hallway and a deck that overlooks Lake Pend Oreille.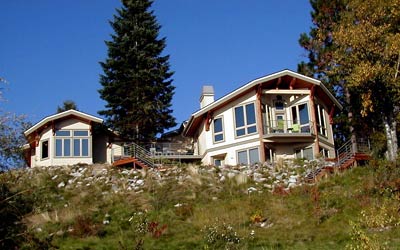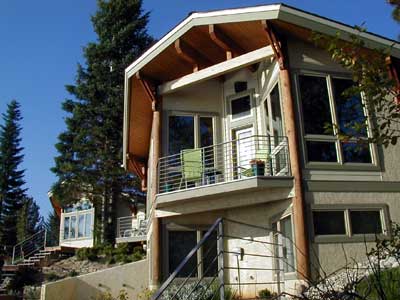 The home's interior is finished with bamboo flooring, pine ceilings, slate fireplace, exposed rough sawn timbers, and healthy paints and stains. Angled window walls reveal light and site and lake views to the interior spaces, and frame the lake view terrace.