SMALL HOUSES

LARGER HOUSES

MULTI FAMILY

NON RESIDENTIAL

ALLEY FRIENDS ARCHITECTS

ARCHIVE

IN PROGRESS


The two-story porch leads to a simple, open entry. On the main level, a central kitchen separates dining area from living area. A half-cone roof covers the living area. A curved stairway connects master and guest bedrooms with two bunkrooms and a family room on the lower level.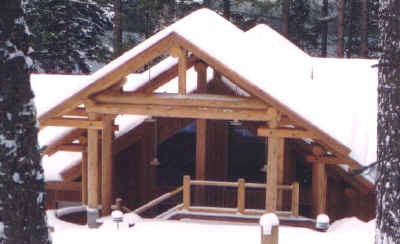 Special handcrafted touches include hand-peeled pine logs, native stone, reversed board and batten siding, and recycled copper shingles.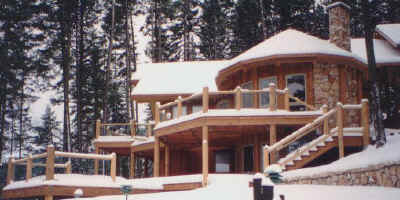 All interior spaces view the lake and surrounding woods, and spacious surrounding decks connect with all main level areas.